Orlando Weekend Getaways
Orlando, Florida is a great destination for a weekend getaway. The spots on this list are found in some of Orlando's most popular areas. Starting from Disney properties to the downtown area. No matter if you'd like to spend your weekend relaxing by Orlando's over-the-top hotel pools. Enjoying the downtown nightlife or riding roller coasters at a theme park. These top weekend getaways in Orlando. Assuring you that Florida will not disappoint.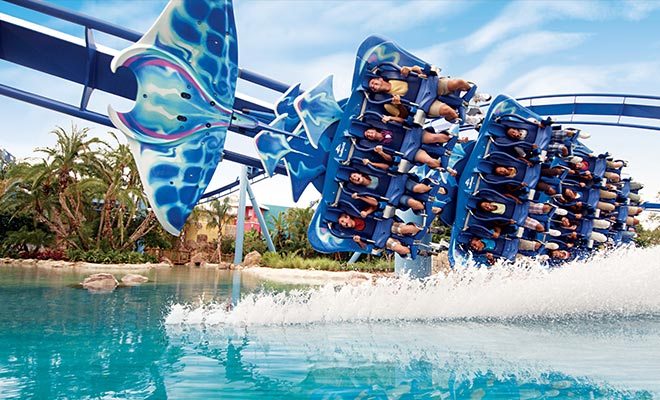 Getaway Orlando
Waldorf Astoria Orlando 
Waldorf Astoria Orlando is one of the best hotels in Orlando. Is a perfect place for a weekend getaway. Not only is this resort located on 482 acres. It's also close to Walt Disney World too. Complimentary transportation will take you to both. The Disney parks and the Disney Springs area. When you aren't enjoying all things, Disney. You may want to spend some of your weekends out. In the resort's 18-hole golf course or at the two swimming pools here.
Aloft Orlando Downtown
You'll be able to easily experience the top-rated attractions in downtown Orlando .At Aloft Orlando. This hotel is across the street from Dr Phillips Center for the Performing Arts. By making it a great place to stay for those wanting to catch a live performance. Sports fan should take advantage of the nearby Amway Center. Where you can overtake an Orlando Magic basketball game.
Grand Bohemian Hotel Orlando
Another downtown Orlando hotel to consider for a weekend stay. It is the Grand Bohemian Hotel. This hotel is popular among Orlando Magic fans. As the hotel is within walking distance to Amway Center. However with Dr Phillips Center for the Performing Arts. The Orlando History Center, and Lake Eola Park all just a short walk away. You have plenty of options to choose from to fill your weekend in downtown Orlando.
The Courtyard at Lake Lucerne
If you're hoping for an intimate escape that is still close to Orlando's downtown attractions. Consider booking a room at The Courtyard at Lake Lucerne for the weekend. Guests here stay in one of the three historic buildings. Perfect for history buffs, this charming hotel is found in the Lake Cherokee Historic District. The one is home to nearly 160 historic structures.