Best Florida Places
You'd be hard-pressed to find a state in the U.S. That is better to visit with family. From theme parks to museums to natural parks to beaches. Florida has so many settings that are ideal for learning, memory making, and playing. A trip to Florida with your family will be a vacation that you will be talking about for years to come. In this guide, you will be shown the best places to see before your kids grow up. That range from big-name theme parks like Walt Disney World and Universal Studios to smaller ones. Off-the-beaten-path natural reserves and manatee sanctuaries. You could easily spend a few weeks in Florida with your family without seeing everything. Those that there is to see and still not hear the words eave from your families mouth. Here are some amazing things to do in Florida with your family.
Walt Disney World Orlando
Walt Disney World is arguably the world's best theme park for kids. The one that sparks imagination and innovation. Parents will also love paying tribute to nostalgic Disney films. The park is over 27,000 acres and has four inside theme parks. Two water parks, a camping resort, and many entertainment venues. Throw your hands in the air on the many rides. Make sure to collect your favourite Disney characters. The autographs, watch live performances, dine at themed restaurants. Also, stay at one of the hotels, and more. You can easily spend a week exploring all that the park has to offer.
Universal Studios Orlando
Children will love getting an exclusive look at how their favourite movies and shows are made. The silver screen will come alive in settings like the Wizarding World of Harry Potter. Despicable Me Minion Mayhem, Dr Seuss themed carousel, and E.T. Adventure. There are shows, rides, restaurants. With working movie studios to visit in this gargantuan theme park. Go on the many themed rides and watch stunt shows. Explore Hosmeade, the city from Harry Potter that is home to Hogwarts. Other venues where you can sip on Butterbeer and snack on treats from Honeydukes. There is also a water park opening this summer for kids to enjoy on extra-hot days.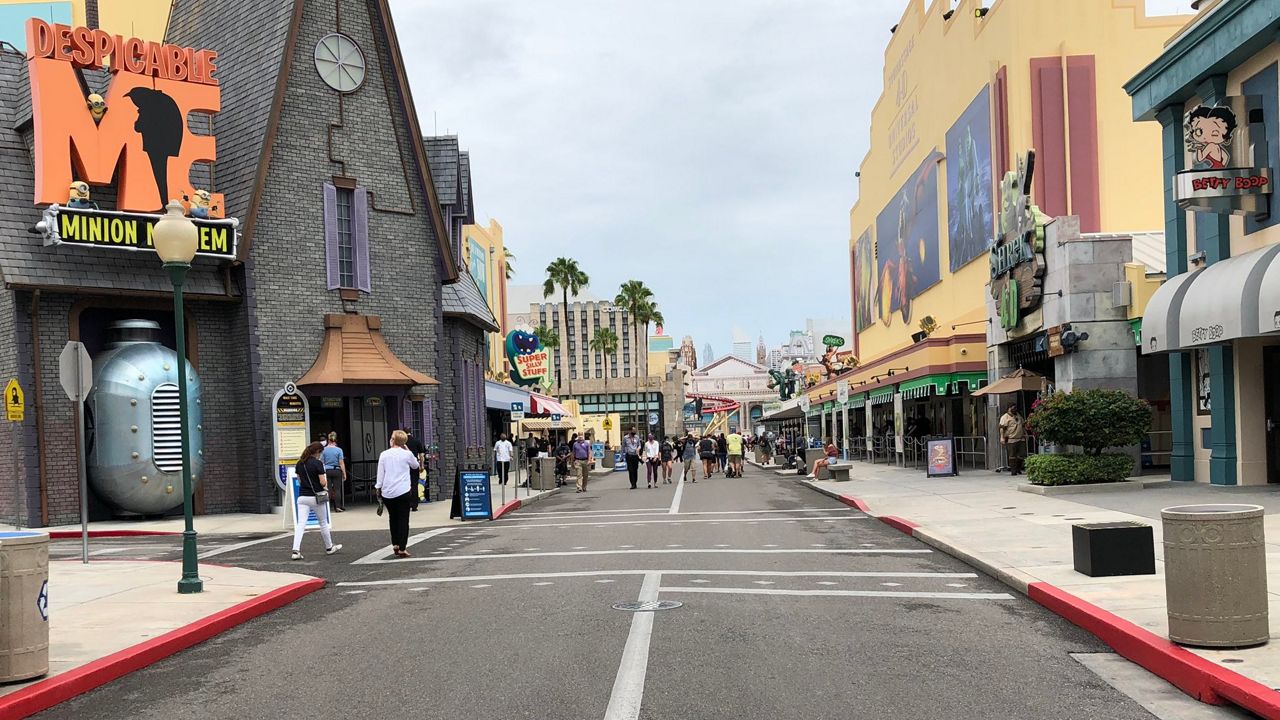 Kennedy Space Center Orlando
Kids will love learning about mankind's journey into space from the dawn of exploration. To modern expeditions taking place today. There is no better place to stoke a child's interest in outer space and rocket building. Hop in a space shuttle simulator where you can feel what it's like to be inside Atlantis, NASA's icon. Watch a shuttle launch, get a behind-the-scenes look at life as an astronaut. The shop for souvenirs, learn about local legends, and more.
Legoland Orlando
This theme park combines hands-on fun with rides of all types. Fun themed sections like Ninjago, Star Wars, and Merlin are a hit with parents and kids alike. Since many statues and attractions are created entirely by Legos. It's also a feast for the imagination. Go on fun rides like the Safari Trek, Technicycle, The Dragon, and the DUPLO Train. Kids can learn how to drive at the Ford Driving school. The Boating School, and Ford Jr. Driving School. Build all types of creations, dine out at one of the many restaurants. Venture over to the waterpark if the sun is shining.
Biscayne National Park Florida
This national park protects emerald coloured bushland and vibrant coral reefs. It is just a stone's throw away from downtown Miami. Children can explore and be active in an environment that gets them one with their natural surroundings. No matter what type of outdoor adventure you're into. You will likely have the perfect day out at Biscayne National Park. Kayak, canoe, standup paddle, through the mangroves at the park. Go on a guided boat tour, snorkel or scuba over coral reef, and walk through the variety of trails within the park. During winter, kids can attend an overnight wildlife camp. Also, join the Family Fun Fest program once spring rolls around.