Universals Dining
An immersive dining experience for when you want a unique dining experience. Besides serving dinner, these restaurants offer other options as well. Explore everything you need to know about Universals Dining options.  A dining spot where you can experience your favorite movies is Bubba Gump Shrimp Co. Besides shrimp dishes, this restaurant serves a host of Southern favorites. From award-winning baby back ribs to fried chicken, fresh fish dishes, and homemade desserts.
Big Fire: Inspired by the feelings of cozy nostalgia you get when you cook over the fire. Using woods like oak and mesquite, grilled steaks and freshwater fish are given a smoky flair with open-fire cooking. With our tableside s'mores, you'll be able to enjoy graham crackers, chocolate, and marshmallows in a whole new way.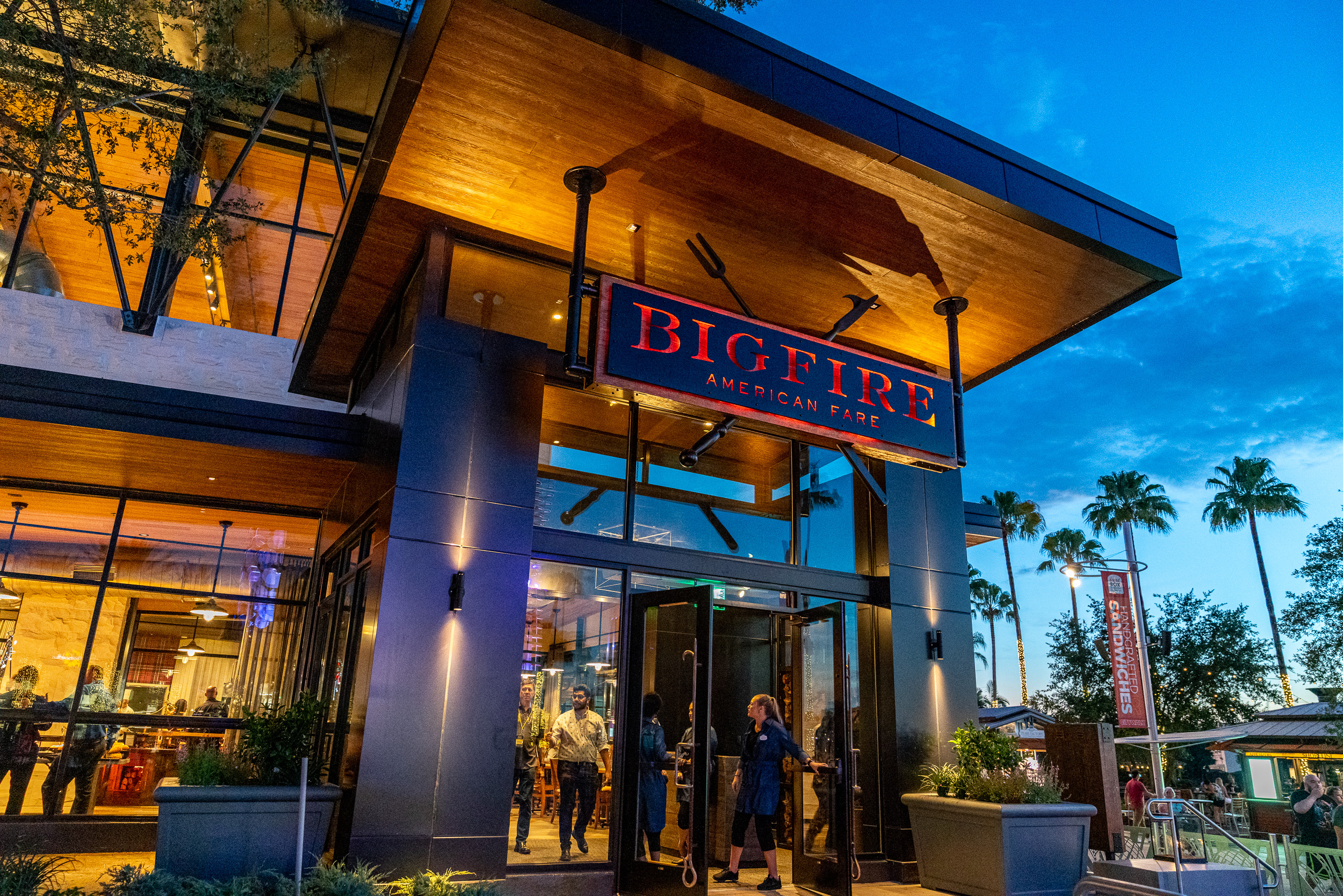 Savory Feast Kitchen & Toothsome Chocolate Emporium: Sit in an enchanted Steampunk eatery and enjoy savory classics like steak and seafood, or treat yourself to all-day brunch with quiches and crepes. Desserts at this restaurant are unique.
At NBC Sports Grill & Brew, you will experience something you've never seen before in terms of sports-dining experiences. While you watch games on 100 high-definition screens, enjoy a cold one from over 100 bottles and drafts. The menu includes tasty classics and new creations, so don't expect the usual bar food.
If you don't think sushi and burgers go together, you've never been to the Cowfish Sushi Burger Bar. Get some sushi or try burgers that are different. You can separate them or embrace Burgushi, an exciting blend of sushi and burgers.
Universal Quick Service Dining
If you are wandering around Universal Orlando. If you are looking forward to some great places to get quick service dining look no further. Here will be listed a few great places worth visiting. Calling all hot dog connoisseurs: The Hot Dog Hall of Fame! Ensure your taste buds are satisfied with the nation's most iconic franks. All the way from Chicago to Milwaukee bratwurst topped with sauerkraut.
Panda Express: Enjoy quick Asian-inspired meals at this quick-service restaurant. Fusion Bistro Sushi & Sake Bar offers sushi fast. The restaurant specializes in hand-rolled sushi, sashimi, and temaki. Also on offer are bento boxes, beef skewers, dumplings, and specialty fruit-infused sakes.
Experience the sandwich of your dreams with Bread Box Handcrafted Sandwiches. Classics such as roast beef, chicken salad, pastrami, and patty melts are available. Simple and quick meals can be made easily and quickly with soups, salads.
The Red Oven Pizza Bakery offers authentic Italian pizza for those who crave it. You can choose from a menu of options or create your own pie that is baked in a 900° oven and cooked in 90 seconds or less. Their restaurant offers carry-out and in-house dining options.
The seaplane Jimmy Buffet was riding in the middle of Universal CityWalk was actually a Lone Palm Airport plane. This is actually a waterfront tiki bar where you can get tropical drinks of your choice.